For my Bachelor thesis I made a research study about the receivers' experience of the audio walk named 'Tryk

play

for mord' produced by the Danish Broadcasting Corporation, DR. Drama.
Visual and creative methods 
The participants were asked take pictures while walking the audio walk. Afterwards the pictures were to be used as a tool to facilitate dialogue when interviewing the participants. The pictures were meant as a way of making the participants capture their immediate experiences. Instead of writing down details, this method made it easier for the participants to concentrate on the storyline. In the following interview about the participants' experiences, I found that the pictures provided points of references and made the interview more focused. 
Besides having the participants to take pictures, the participants were to point out specific areas that appeared particularly intense and were thus more clear to their memories. This could be certain smells that followed the storyline on a given place or specific moods that story or place evoked.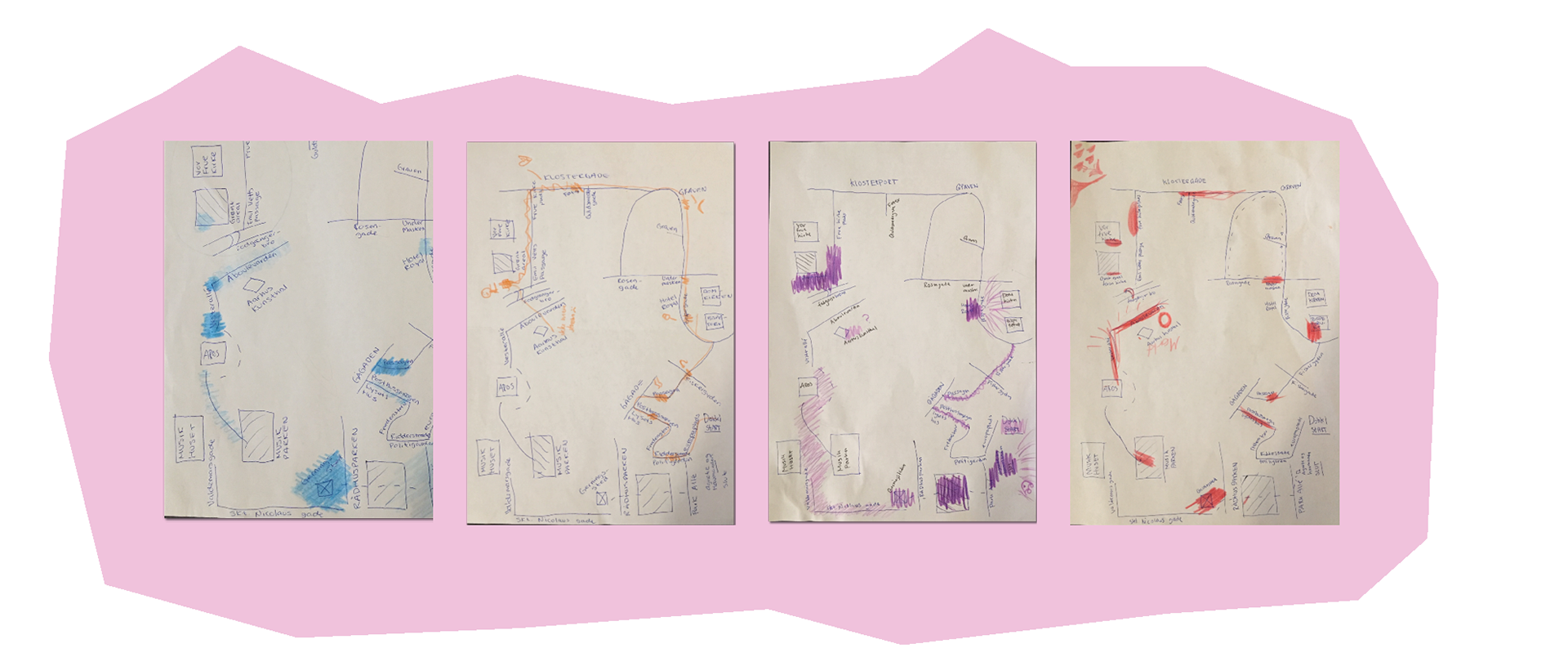 I used the affinity diagram as a method to analyze and find patterns in my data collection. My results showed similarities in how the participants experienced the audio walk. In conclusion, I could track three different forms of experiences that characterized their overall experience.